The most exciting season is upon us, read festivals and weddings, and we can't wait to get our hands on grand outfits to dazzle through the events. Designing your own outfit, whether it's a lehenga, Anarkali, or a blouse, is the new trend.
The first question that comes to mind when we receive a wedding invitation is, "What should I wear?"
We go through our closets or go to the market to buy new outfits, but for a woman, there are so many options that the next question that comes to mind is, "What fabric to buy?"
Silk is the first fabric that comes to mind when we think of a wedding fabric. We all know how much our mothers and grandmothers adore silk fabric, and why shouldn't we?
Silk fabric is an excellent addition to any wardrobe. Grace, tradition, and modernity are all intertwined and represent the essence of our long-standing heritage.
But, with so many different types of silk fabric on the market, how do you know which one to buy?
Don't worry, we've compiled a list of the top 5 silk fabrics to wear this wedding season.
1. Raw Silk
Nothing says wealth like raw silk. Raw silk provides a magnificent fall that can be customized into a variety of outfits, from lehengas to Anarkalis.
It is a comfortable and breathable fabric, but it is a little coarser than Silk.
Raw silk is best for embroidery and is commonly used for heavy outfits and bridal wear.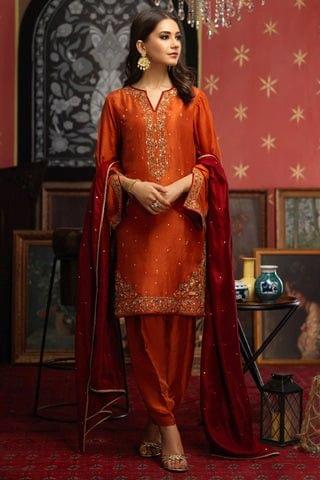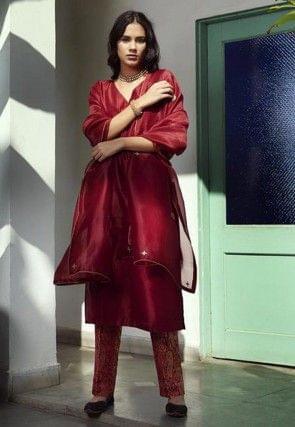 2. Kantha Silk Fabric
The lovely Kantha silk fabric elevates a simple look to the ideal rich look. It is also referred to as "Running Stitch."Heavy embroidery, displaying the use of multicolor threads chiseled to perfection, adds to the allure of Kantha work silk fabric.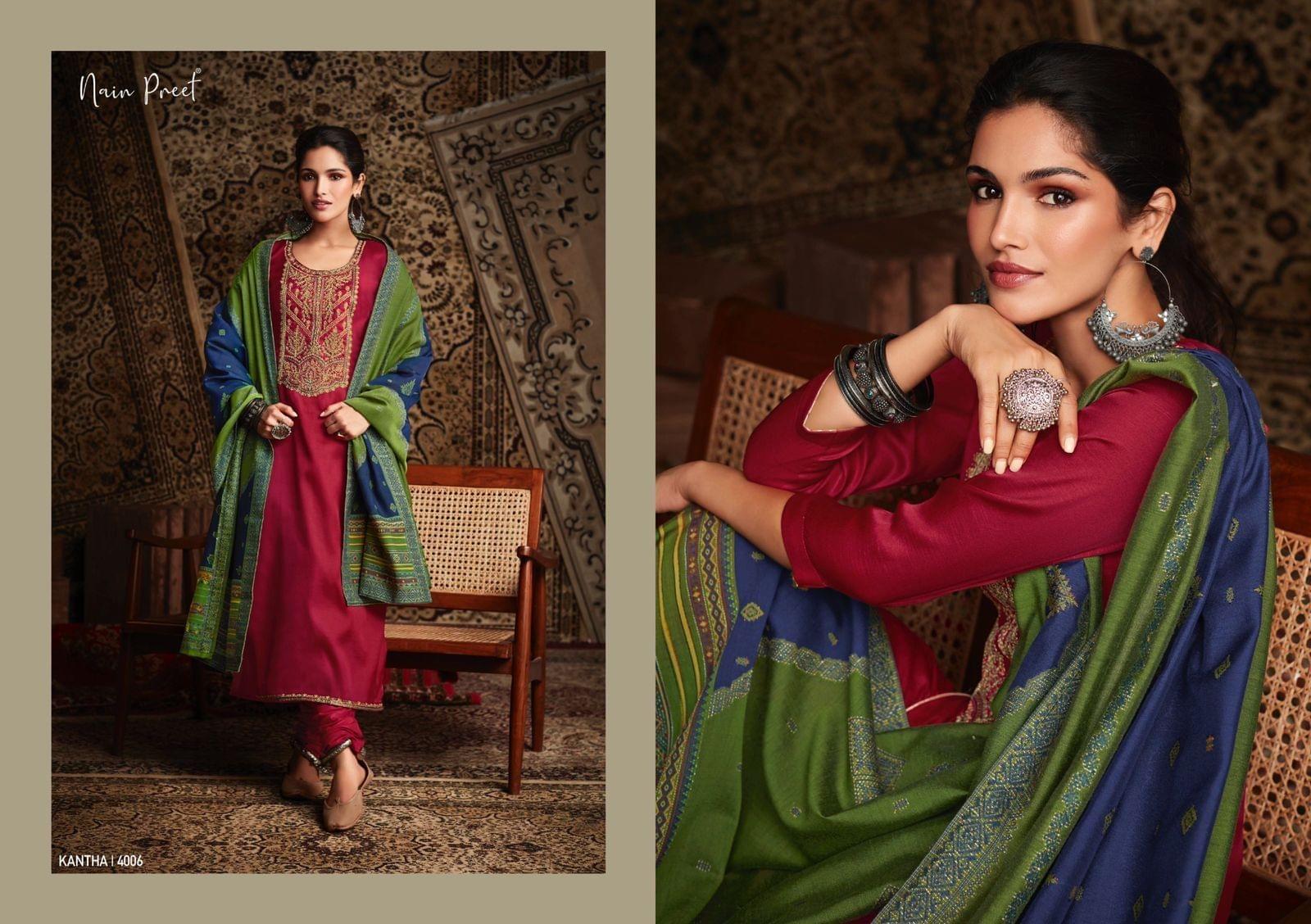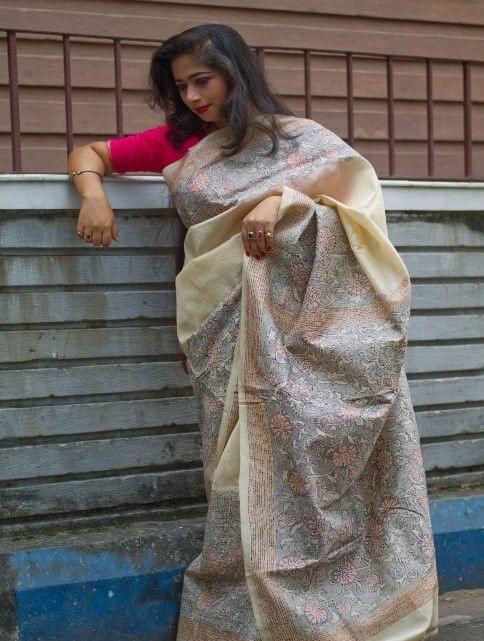 3. Banarsi Silk Fabric
Banarasi is a fine traditional fabric that is also known as the most versatile. It is well-known for its sarees and has served as a fashion inspiration for generations.I t is a very creative way of displaying Indian tradition and culture. This fabric can be used to make suits, sarees, and lehengas, among other things.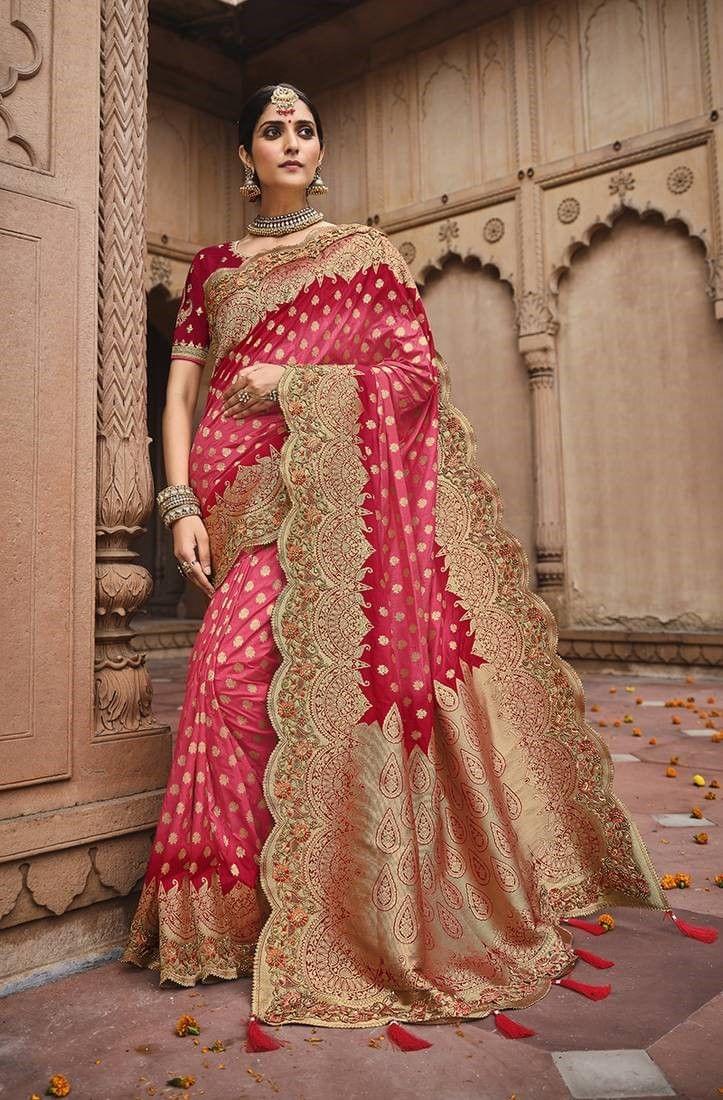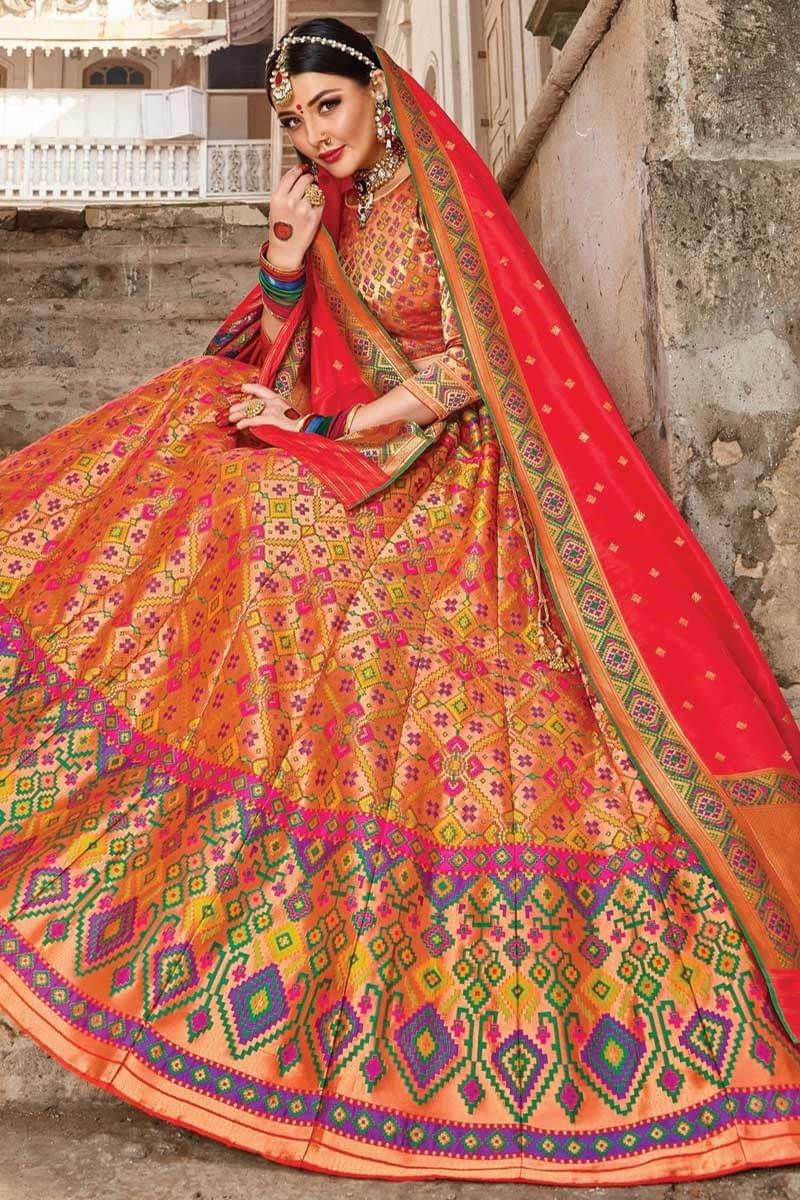 4. Mashru Silk Fabric
Mashru Silk fabric is another popular silk fabric for making wedding gowns. In the world of fabrics, each fabric has its own significance. It gives off wonderful vibes while also looking fashionable. This outfit can be used to make kurtas, dresses, and a variety of other outfits because it has ethnic characteristics that are always associated with the wedding season.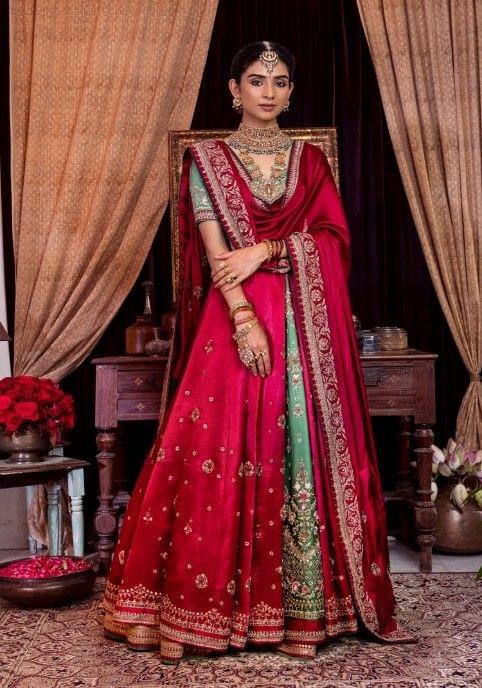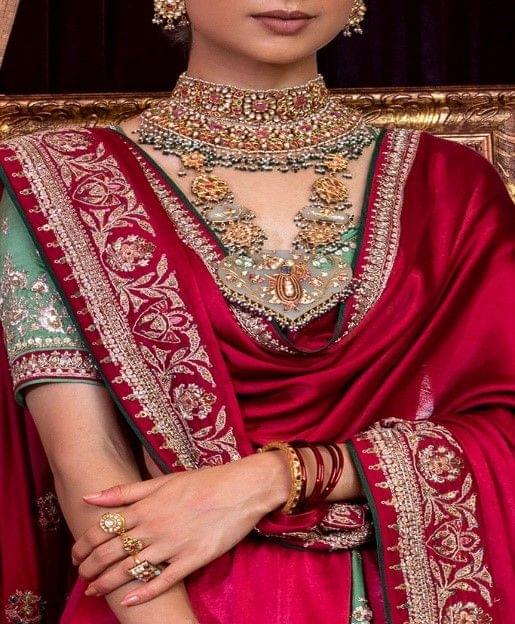 5. Tussar Silk Fabric
Tussar silk is well-known for its luxurious texture, natural gold color, and motifs. It is mostly worn on hot days because of its cooler nature.
All you need for a royal and sophisticated look is a straight Kurta made of golden color fabric and embroidered with in-tone material at the bottom and sleeves.