After two years of being cooped up in our little prison towers and wasting away our enamoring ensembles for "GRWM" videos, 2022 is a season to be our boldest selves and express our style in the best possible way. Summer 2022 is taking the fashion world by storm. The season is all about redefining normal into whimsical fashion; from unforeseen revivals to reworked classics, you are in for a ride. As fashion week comes to an end, we have created a selection of the most prominent prints trending for SS22, as well as an insight into the season's color palette.
1. The Ripple Effect
A little wave and swirl can never go wrong whether it's hair or the beach or couture. Swirly, waved prints, which originally began as a spinoff to the sought-after tie-dye trend, are trending this season, and look unreal in vivid hues. Keeping couture aside for a minute, these designs have also debuted in nail art. Monochromatic swirls are all the rage at the moment but colour block swirls are what catches the eye from afar.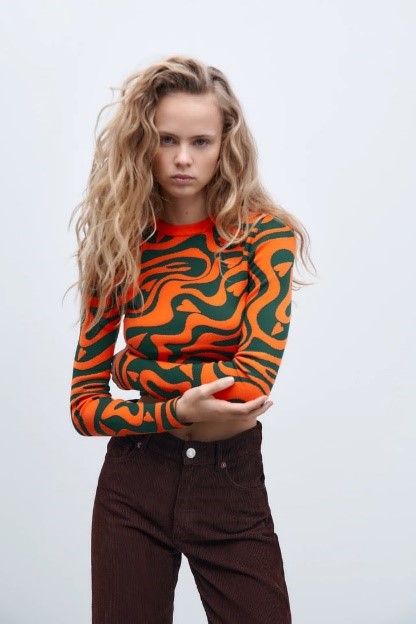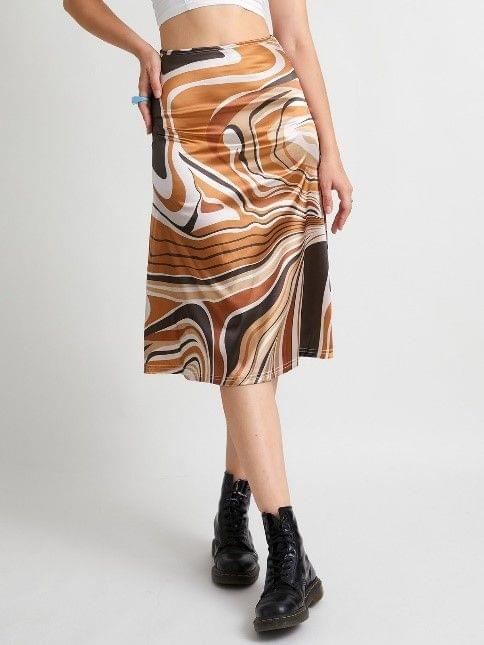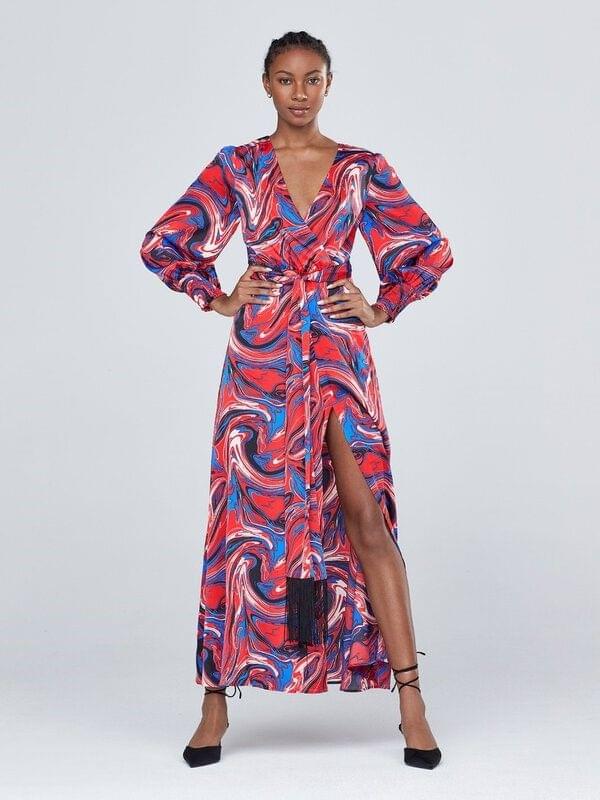 Soucre:Zara Source:Emmiol Source:Gabrielle Union
2. Graphic animal prints
Unleash the beat in you with this fierce fashion statement. Animal patterns aren't a strictly fresh concept, however, they're a timeless and ever-changing trend. The swap to zebra and tiger prints in 2022 is a huge leap, abstract and distortion of animal graphics that put a fresh spin on the classics is always appreciated.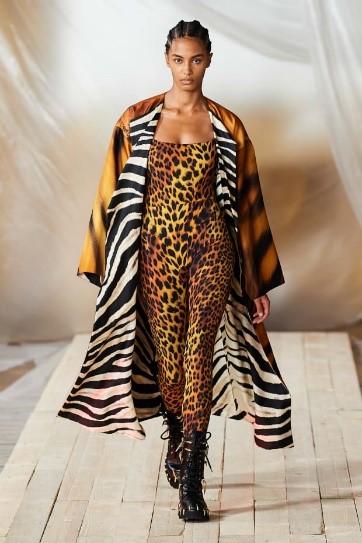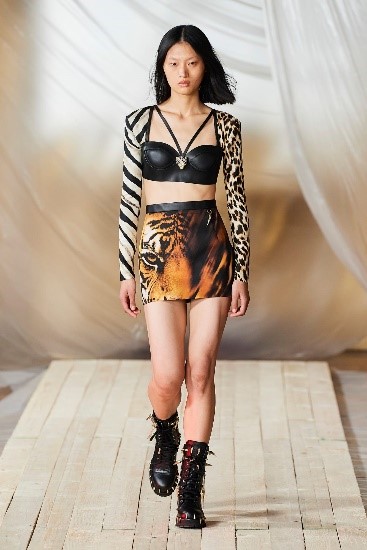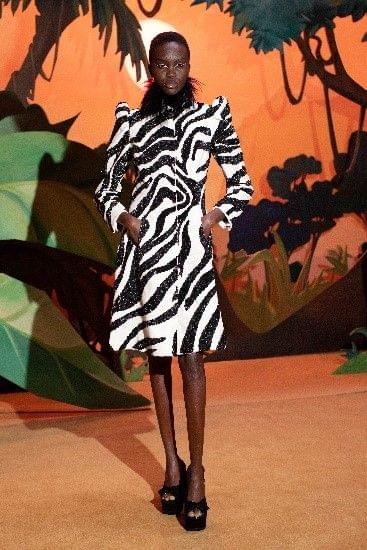 Source: Roberto Cavalli Source: Roberto Cavalli Source: Moschino
3. A Floral Garden
A true garden of Eden with hints of pastels and blossoming blooms. Florals are one of the ideal prints to invest in because they never really go out of style. this season witnesses a minimalistic approach to their blossoms, focusing on block print or paisley florals rather than a more elaborate and detailed design.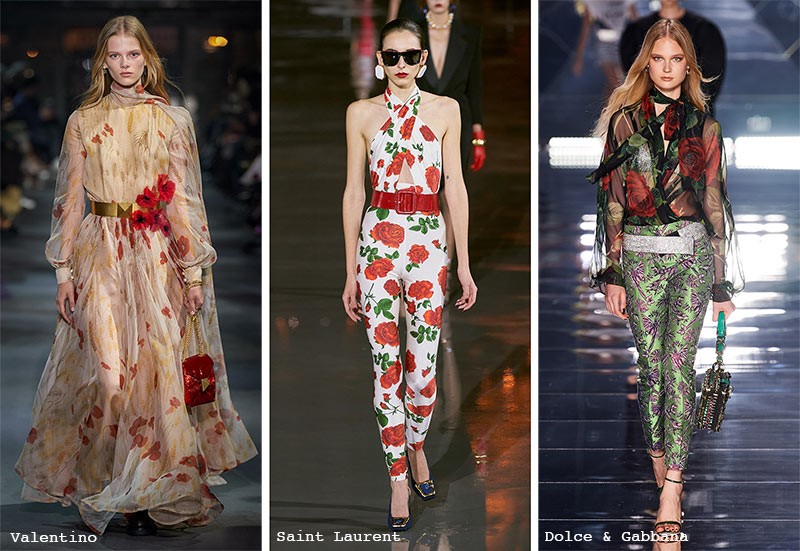 4. All Logo-ed Out
Subtlety isn't on the menu this season, particularly when it comes to logos. High fashion labels are adopting a maximalist approach to print patterns for the Spring/Summer 2022 season, saying goodbye to the year's subtly and trending a head-to-toe print pattern. They were splattered all over anything that had a printed surface as this season is all about letting people know who you're wearing.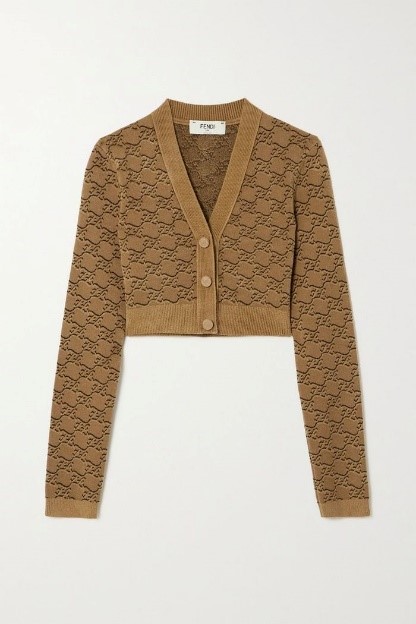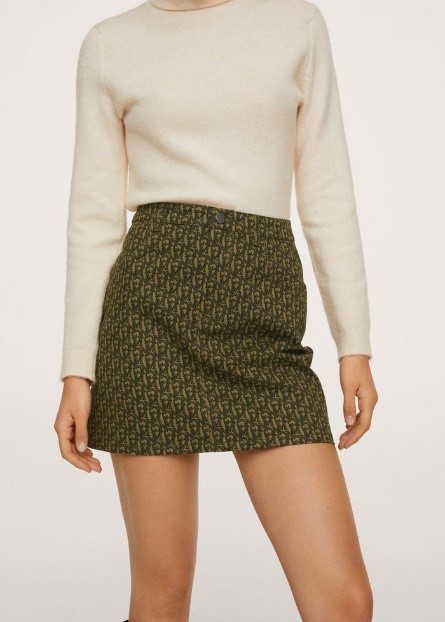 Source: Fendi Source: Mango
5. Stripe it away
A stripe tease of kinds can be witnessed on the runways. Stripes cannot be included in couture; however, it is a huge comeback as they haven't been seen on the runway in a long time. Fashion is moving in a new direction thanks to bold stripes. A bright contrast of bold stripes can be toned down with solid base colours.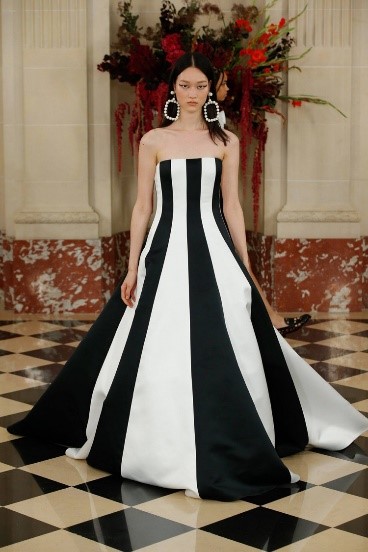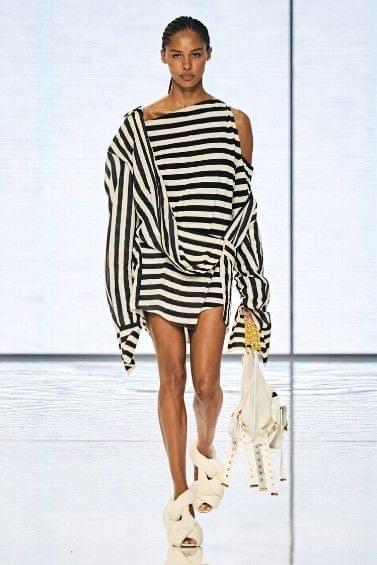 Source: Caroline Herrera Source Balmain
6. Colour block palettes
Most designers have embraced colours in a way that makes one collection more colourful than the other using a single technique: colour blocking, in an attempt to return to life as we know it. Vivid splashes of colour embrace colour blocking to pinnacle summer style in the forthcoming season, from bubble-gum pink to mandarin orange to lavender-blue to vibrant tone.